October 21 | 2020
No-Boundaries Academy successfully acquired ProvenModels.
---
ProvenModels' Digital Model Book presents digitalised management models categorised in a clear and consistent standardized information structure to improve the usability and reusability of management literature. Management models are important generalisations of business situations when applied in context and are powerful tools for solving business issues. Users can quickly sift through our Book's digital knowledge base and locate appropriate concepts for their assignment. Members are able to incorporate our adjustable Microsoft PowerPoint or Excel versions of models directly into their presentations or proposals to save them valuable time and effort.

The Digital Model book is an information service co-written, in part, by thought leaders at business schools and rigorously reviewed by academic scholars to confirm that each submitted management model has been scientifically tested and in use by domain experts today.

We will further work on cooperation with Universities. Our first cooperation is with Sogang University MOT, Seoul, South-Korea.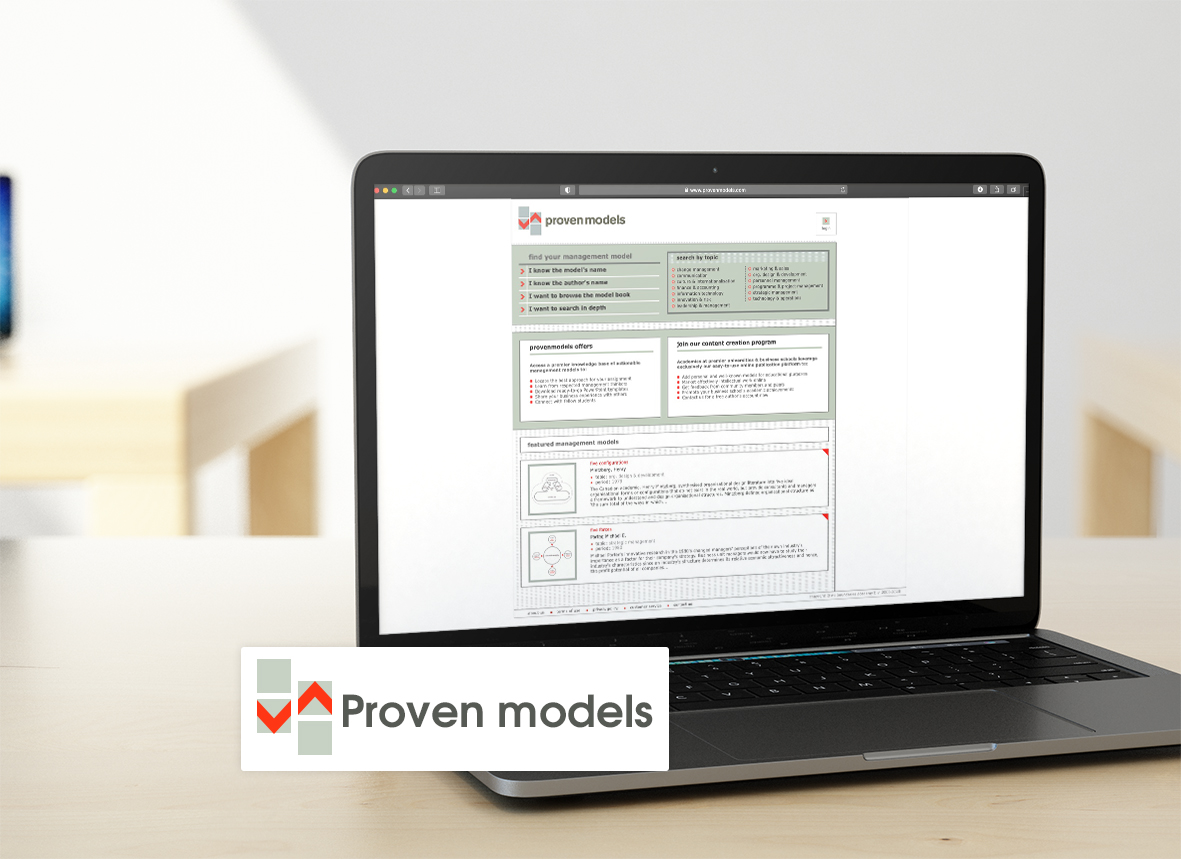 February 3-7 | 2020
No-Boundaries Academy organizes innovation study tour to the Netherlands for Sogang Graduate School of MOT
---
The No-Boundaries Academy is organizing the third Innovation Study Tour for students and professors of the Sogang Graduate School Masters of Technology. During their stay, the participants will be exposed to various organizations and environments that reflect the innovation strength of the Netherlands. Visits include Shell, Roche, DSM, YES!Delft, Start-up Bootcamp, Brightlands, Maastricht University, Qiy, CompoSoft, Karmijn Capital, King Louie, and the Institute of Brilliant Failures. There will be exchanges of ideas and startups will have the opportunity to introduce themselves. Cultural tours are included, such as the Stock Exchange in Amsterdam, governmental institutions in the Hague and the famous shopping outlet in Roermond.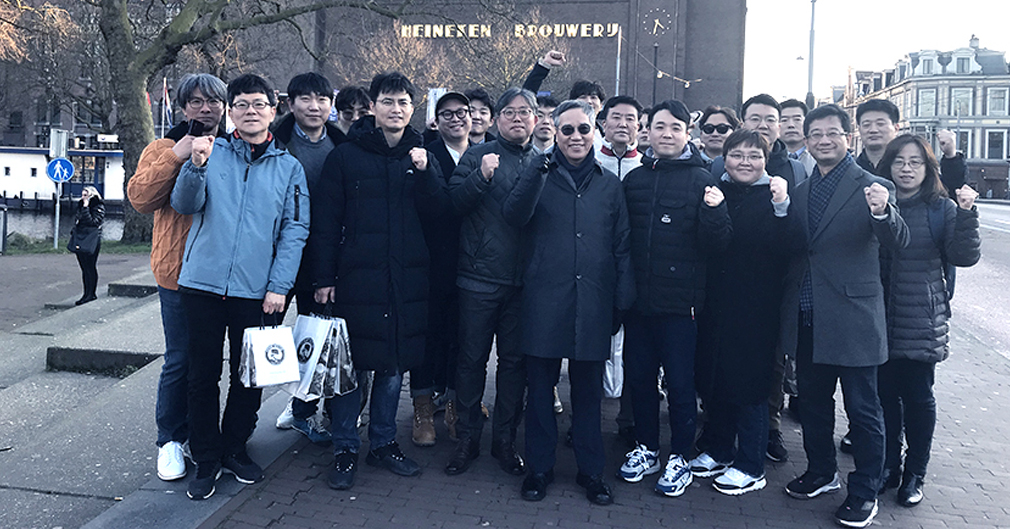 December 3 2019
Sogang University (Seoul) and Institute of Brilliant Failures (Amsterdam) sign Memorandum of Understanding
---
Professor Jung Yoo Shin, Dean of Sogang Graduate School of Master of Technology, Seoul and Prof. Paul Louis Iske, Chief Failure of the Institute of Brilliant Failures, Amsterdam, signed a Memorandum of Understanding. The two institutions, for the purpose of promoting understanding, strengthen cultural ties and broaden mutual experiences, affirm their intent to continue to pursue collaboration as will be of mutual benefits to their respective institutes.
The following activities have been agreed upon by Sogang MOT and IoBF:

1. Joint development of mutual programs for the development of a climate for sustainable innovation, entrepreneurship and policy based on the framework of the Institute of Brilliant Failures and the knowledge and networks of Sogang MOT.

2. Joint business development, making use of products and services developed and to be (co-)developed by the Institute of Brilliant Failures. The activities will be developed for large organisations (profit and not-for-profit) as well as SME,

3. Joint research between Sogang MOT and IoBF.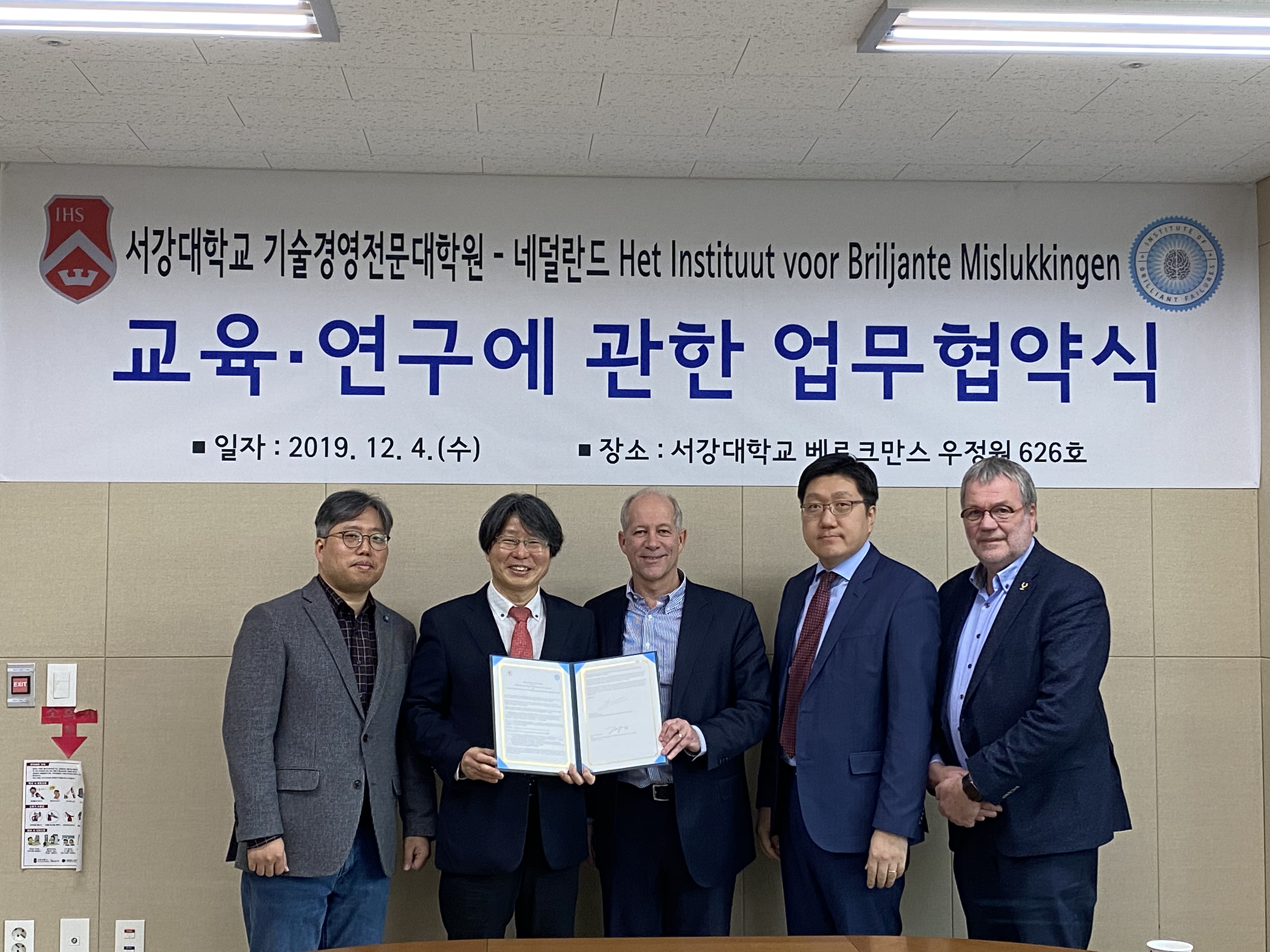 January 15 2019
'work-life balance in the Netherlands'
---
Boohwan Byun is being interviewed about being a South Korean professionals, working in the Netherlands. In particular, he describes how he experiences work-life balance in the Netherlands.